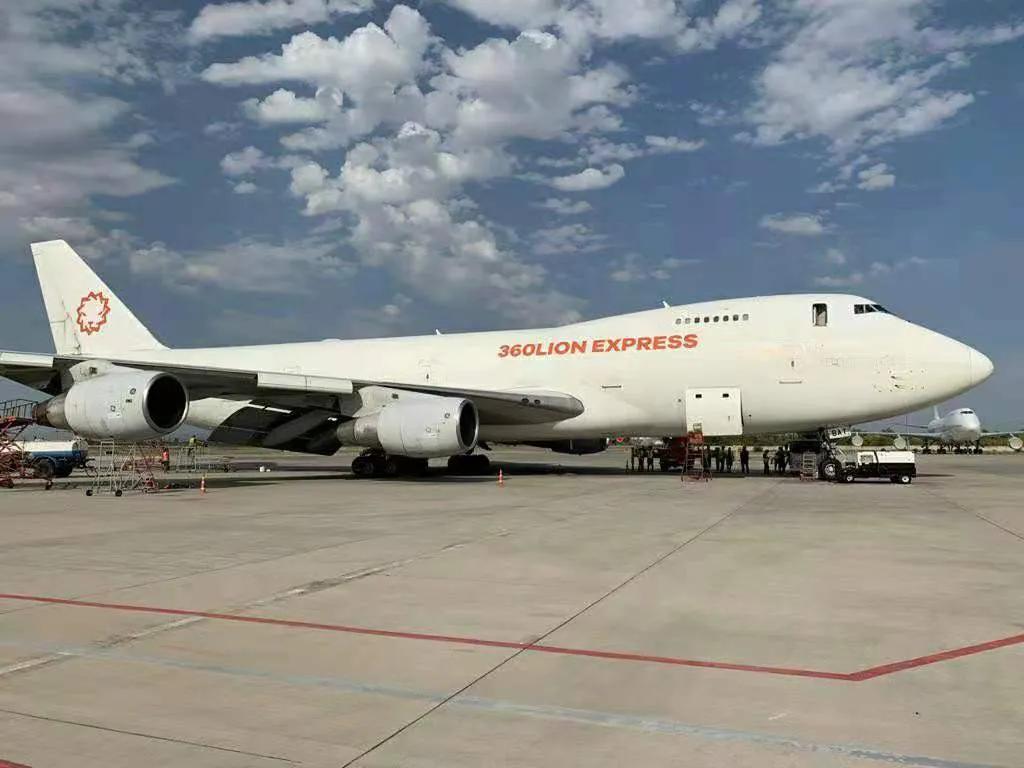 As of September 2, under the circumstance of repeated global epidemics, 360Lion' chartered freight services are still carried out on a regular basis. It can not only provide customers with professional one-stop cross-border e-commerce logistics services, but also continue to develop new lines of charter freight in Latin America, maintaining the long-term stability of various routes in Latin America.
In 2021, the impact of the domestic epidemic is gradually weakening. However, there is a growing trend overseas. The epidemic situation in Europe, America, the Middle East, Latin America, Africa and other places is urgent. According to statistics from Johns Hopkins University and relevant national health departments, the cumulative number of confirmed cases of new crowns in Latin America has exceeded 40 million, and the cumulative number of deaths has exceeded 1.35 million. Overseas consumers are forced to isolate themselves at home, which has brought about a change in consumers' consumption behavior, and consumers have gradually begun to rely on e-commerce online shopping.
2021 Latin America Retail Data
According to the eMarketer report, retail sales in Latin America are expected to reach $2.27 trillion in 2021, a year-on-year increase of 3.7%.
E-commerce industry data in Latin America in 2021
EBANX pointed out in the latest research that the e-commerce industry in Latin America is showing a rapid development. In 2021, the retail sales of e-commerce is expected to reach 230 billion US dollars, with a simultaneous growth of 19.43%. Among them, cross-border e-commerce retail sales reached 32.7 billion US dollars, a year-on-year increase of 22.4%.
According to the statistical report "The Aviation Industry Affected by the Epidemic: Impact on the Aviation Economy" released by the International Civil Aviation Organization in August, the current air transport is still severely affected by the epidemic. As the only fast transportation method at present, air transportation has deep or shallow connections with all walks of life. The weakness of the air transport industry has brought considerable impact to related industries, especially the cross-border e-commerce.
At the moment when the global air transportation industry is affected, Latin America, which is the main market of 360Lion, has continued to rebound. The cumulative number of confirmed cases exceeded 42.8 million in LatAm. Among them, the epidemics in Brazil, Chile, Mexico, and Argentina continued to recur, and the air transportation industry was continuously impacted.
Air Transport in Latin America
Since the launch of normalized charter air freight services for cross-border e-commerce channels in 2020, the cumulative number of charter air freight voyages has reached 200+ in 2020 alone, which has greatly eased the transportation concerns of cross-border e-commerce practitioners under the high incidence of the epidemic last year.
This year, 360Lion has increased its investment in the self-operating capacity of trunk lines, expanded the scale of chartered freight, and provided customers with different services according to different needs. Taking Mexico as an example, the entire time limit for charter transportation is controlled within 9-15 days. The trunk line covers major countries and cities in Latin America, providing a great transportation guarantee for cross-border industry practitioners.
Up to now, 5 foreign airline cargo plane staff have been diagnosed with new crown virus infection at Shanghai Pudong International Airport. This has caused panic again in the freight industry. Affected directly by the epidemic, air cargo is under enormous pressure. After the new cases, stricter epidemic prevention and control have caused serious flight delays, and airlines are expected to issue notices to cancel various flights. The reduction of air capacity has also become the most worrying thing for cross-border e-commerce practitioners.
During this period, in order to meet the shipping needs of customers in an all-round way, 360Lion continued to ensure the normalization of chartered freight trunks, and opened direct flights from different airports in Hong Kong, Macau, Guangzhou, Shenzhen, Shanghai, Wuhan, etc. To Mexico, Chile, Brazil, Colombia, Peru and other countries, with more than 20 flights per month, and a service guarantee of thousands of tons of capacity, which provides cross-border e-commerce sellers with a reassurance, and strive to ensure continuous flights during the epidemic!
The above are the specific product and service details of each line of 360Lion Express. We will provide you with the optimal transportation plan according to the specific development of the epidemic, market supply and demand and other comprehensive factors. During this period, if you have any shipping needs, please contact your 360Lion Express Account Manager. If you do not have a dedicated account manager, please leave a message on our web, and we will arrange an account manager to connect with you as soon as possible!